The biggest challenge for most investors is finding the right mix of investments. That's why we are pleased to now give you access to three professionally managed multi-asset funds, provided by Franklin Templeton, that offer simplicity, diversification and expertise.
Simplicity
Franklin NextStep Funds are all-in-one portfolios that are continually rebalanced to target the appropriate risk level, based on each fund's investment objective.
Your Relationship Manager can help to select the fund that is right for you based on how much time you have to invest and your tolerance for risk.
Franklin NextStep Conservative Fund
For investors seeking to reduce market volatility or who have a shorter time period to invest.
Franklin NextStep Moderate Fund
For investors seeking long-term growth and a balanced approach to total return and risk.
Franklin NextStep Growth Fund
For investors who want strong long-term return potential and are more comfortable with a higher level of volatility.
Investments are subject to risk including loss of principal, see Important Information below for further details. Terms and conditions apply.
Diversification
Franklin NextStep Funds take diversification to a new level. That's because each Franklin NextStep Fund is a multi-asset fund that invests in a portfolio of underlying funds. Each of these underlying funds may in turn invest in equities, bonds and/or alternative investments. The result is three portfolios that are invested broadly across fund managers, asset classes and countries. By diversifying with a variety of investments your portfolio's overall investment returns will generally have a smoother ride.
One Fund, Multiple Types of Diversification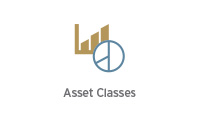 Expertise
Franklin NextStep Funds' portfolio management team takes a proactive, risk-aware approach. This means that along with carefully analysing current market conditions, they constantly research and adjust the underlying funds as they seek to take advantage of opportunities and strive to avoid unnecessary risks.
Important information
While an asset allocation plan can be a valuable tool to help reduce overall volatility, all investments involve risks, including possible loss of principal. Because these funds invest in underlying funds, which may engage in a variety of investment strategies involving certain risks, the Franklin NextStep Funds are subject to those same risks. In addition, shareholders of the NextStep Funds will indirectly bear the fees and expenses of the underlying funds. The risks described herein are the principal risks of the Franklin NextStep Funds and the underlying funds. Typically, the more aggressive the investment, or the greater the potential return, the more risk involved. Generally, investors should be comfortable with some fluctuation in the value of their investments, especially over the short term. Stock prices fluctuate, sometimes rapidly and dramatically, due to factors affecting individual companies, particular industries or sectors, or general market conditions. Bond prices generally move in the opposite direction of interest rates. Thus, as the prices of bonds in a fund adjust to a rise in interest rates, that fund's share price may decline. Foreign investing carries additional risks such as currency and market volatility and political or social instability; risks which are heightened in developing countries. Investments in derivatives involve costs and create economic leverage, which may result in significant volatility and cause the funds to participate in losses (as well as gains) that significantly exceed the funds' initial investment. These risks are described in the funds' prospectus. Investors should consult their financial adviser for help selecting the appropriate fund of funds, or fund combination, based on an evaluation of their investment objectives and risk tolerance.
Why Wealth Manage at Citi?
Take the first steps to your wealth management planning with Citi
Already with Citi? Contact your relationship manager or view product availability on Citi Online
Why choose Citi?
A relationship - not just a bank account
A dedicated Relationship Manager giving you access to our internal team of product experts and all our benefits
Access to exclusive Citi products
Global services for a global lifestyle
Important information
Investment products are not insured by any governmental agencies, are not bank deposits, and are neither obligations of, nor guaranteed by, Citigroup, or any of its affiliates, unless otherwise stated.

Investment products are subject to investment risks, including possible loss of some or all of the principal amount invested. Past performance is not indicative of future results, investments can go down as well as up.