Global Growth Forecast: Holding Steady
Citi analysts expect a moderate but broad based pickup in global growth as structural headwinds recede. However, while a recovery in investment activity and still low interest rates are likely to be supportive of growth, there are risks to the global growth outlook.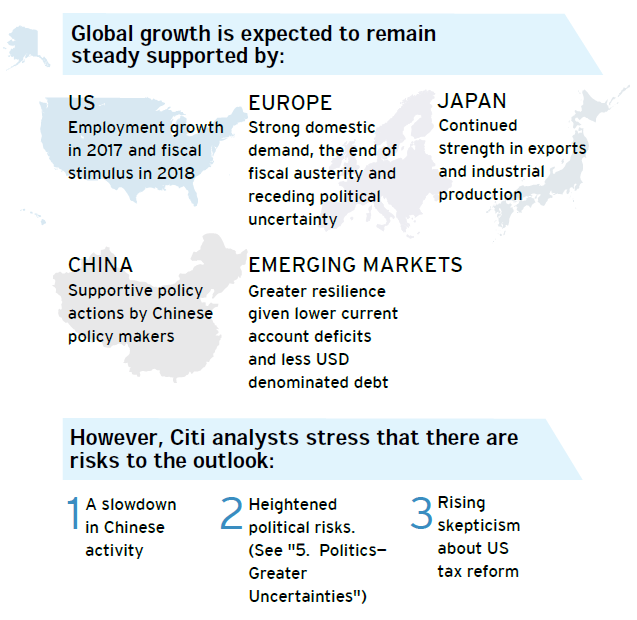 Key Takeaways
Structural headwinds to global growth over past few years are diminishing. The global growth backdrop remains fairly benign. Citi expects the global economy to grow 3.0% and 3.3% in 2017 and 2018 respectively. Risks to Citi's global growth outlook include concerns about a slowdown in Chinese activity, political risks and rising skepticism over US tax reform.
Start your Citigold relationship
Citigold is available if you maintain a minimum average monthly balance of £150,000 (or currency equivalent) across all your Citi UK accounts, including investments.
Already with Citi? Contact your relationship manager or send a secure message via Citi Online