GROWTH
Global Investment Rebounds
Key Takeaways
Global growth is expected to remain robust and broad-based across countries. Citi analysts expect the global economy to grow 3.4% in 2018.
Downside risks include the impact of tightening monetary conditions, disappointing reform outcomes, and an escalation of political, geopolitical and trade tensions.
Inflation in Developed Markets appears to be bottoming out, while it continues to moderate in the Emerging Markets. Upside risks to inflation include further rises in commodity prices and higher wage growth.
Citi analysts believe that one of the most significant recent developments in the global economy is the broad – based pickup in global investment. This has been driven by easier financial conditions as well as improved economic and earnings growth. The recovery in investment spending is expected to accelerate, lift productivity growth, exports and industrial activity, in turn prolonging the current business cycle.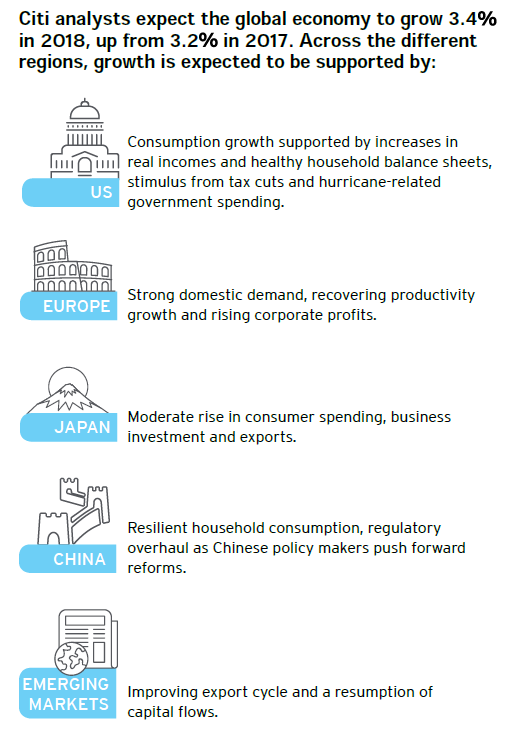 Start your Citigold relationship
Citigold is available if you maintain a minimum average monthly balance of £150,000 (or currency equivalent) across all your Citi UK accounts, including investments.
Already with Citi? Contact your relationship manager or send a secure message via Citi Online