CURRENCIES
Still Bearish on USD Longer Term
Key Takeaways
Following the US mid-term elections in November, USD rallied. Democrats taking the majority of the House of Representatives raises the potential of increased political tensions and USD headwinds given potential conflict with a Republican White House and Senate.
Growth in Europe, Japan and China could also pick up mid-2019 at the same time US growth starts to slow due on the fading impact of President Trump's late cycle fiscal stimulus and Fed tightening. A narrowing of growth differentials and subsequent pressure on the US twin deficits could pose further headwinds for USD outlook.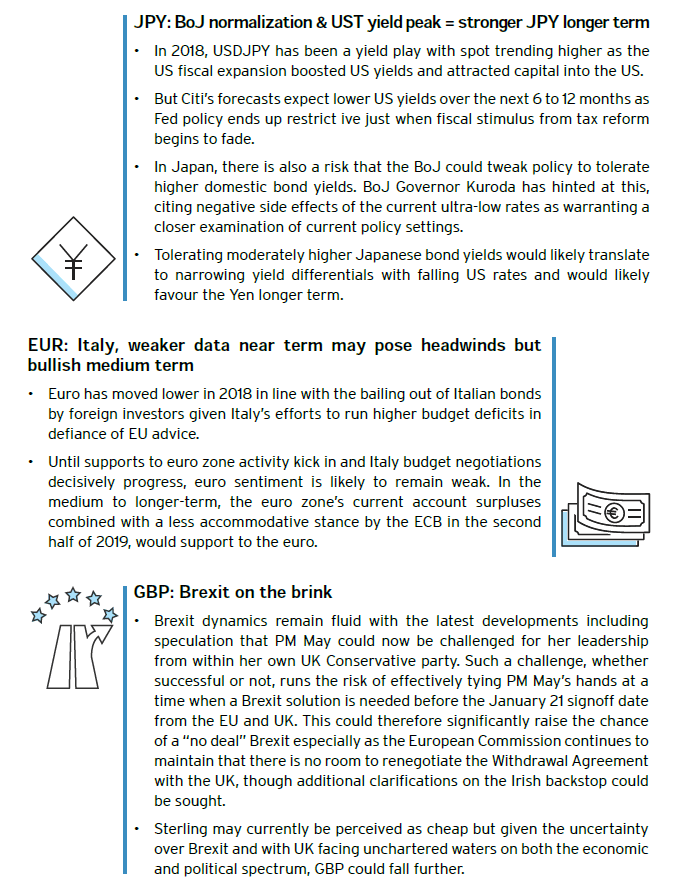 Start your Citigold relationship
Citigold is available if you maintain a minimum average monthly balance of £150,000 (or currency equivalent) across all your Citi UK accounts, including investments.
Already with Citi? Contact your relationship manager or send a secure message via Citi Online