Different ways to manage your account
A qualified and regulated investment expert, your Relationship Manager is your main contact and works closely with your Client Advisory Team.
With Citi Online you can fulfil your banking needs wherever you are in the world, 24 hours a day, 365 days a year, through your laptop, tablet or smart phone.
REGISTER FOR CITI ONLINE NOW VIEW OUR CITI ONLINE DEMO
Use Citi Online to:
Check all your Citi account balances and monitor transactions
View details of Citi accounts held outside the UK with Global View of Accounts
Make

international payments

quickly and simply, including SWIFT and Citi Global Transfers
Link your

Citi Card

to any of your current or foreign currency deposit accounts
View your

E-Statements

online, with the option to save or print them for future reference
Create and edit your Investor Profile
Trade stocks and bonds across the major world markets with our Online brokerage service
Open a multi currency account
Pay bills and set up Standing Orders and Direct Debits
Set up and manage your free Citi Alerts
Change your T-PIN or User ID
Citi Mobile® UK is a more convenient way to manage your everyday banking needs, when you are on the move 24/7. You can monitor your current accounts, savings accounts and your investments on the go, see up-to-date balances, sending money between accounts instantly, and sending money to people and businesses already set up in your Citi Online account. You can use your Citi Online userid and password to sign onto Citi Mobile UK.
Citi Mobile® Snapshot lets you see the balance and recent transactions on your accounts, without the need to sign on every time.
When you are signed on to the app, you can:
Check the balance of current, savings and investment accounts
Choose which of your banking and investment alerts you would like to receive as Push Notifications. Learn more here.
Sending money between Citi accounts instantly, including Citi Global Transfers
Sending money to your payees already set up in Citi Online
Find the right number to call us, when you need it
Locate your nearest Citi branches and ATMs via geo-targeting 'Find My Citi'
Access Help centre and FAQs, should you have any problems
Download the app now:
Staff at our lounge can help you with every aspect of your banking and account servicing. You'll also find 24-hour ATMs and private kiosks giving you quick easy access to Citi Online.
What's more, we provide a peaceful and discreet location for a Financial Review with a Citi representative.
Citigold Private Client Lounge
Citigroup Centre, 33 Canada Square,
Canary Wharf, London E14 5LB
If you want to know more about Citi branches outside of the UK click here.
Our Citigold Centres provide you with a comfortable, private space where all your banking needs can be met. When you visit us, expect comfortable lounges with complimentary. refreshments.
Wherever you are, our agents are available by phone 24 hours a day, every day of the year. You can also choose to carry out many requests and transactions yourself using the automated touch-tone service.
To contact CitiPhone, call us on 0800 00 56 00 or +44 207 500 56 00 (if dialling from outside the UK). You will need your t-PIN to access the service.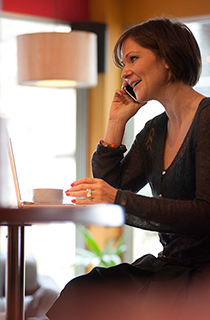 Transfer funds electronically within the UK on the same day with CHAPS Transfers.
Clearance times: Same banking day
Fees: £20 per payment
Destination: Within the UK (Pounds (GBP))
Important Information
For cross-currency transfers Citi UK reference exchange rates will apply.
Payment cut-off times:
In general, payments requested after 3pm will begin to be processed the next banking day. For Citi Global Transfers, payment is instantaneous no matter when you request it.
Find out more about moving your money with Citi
Paying in: Cheques can be deposited at any UK Citi branch or cash machine (cheques deposited after 3.30pm will be processed on the next banking day). You can also deposit with us through any Lloyds branch in the UK using a Bank Giro Credit pay-in slip found at the back of your Pounds (GBP) chequebook, or in a Pounds (GBP) Pay-in book.
By post: Cheques should be sent with a Bank Giro Credit Slip to:

FREEPOST RLST-ZRCJ-BJLA,
Citi International plc,
P.O. Box 49930,
London SE5 7XT

Clearing times: If the cheque is in Pounds (GBP), the amount will show in your account after four banking days and the money will be fully cleared after seven banking days. Interest is paid from the day the cheque is received.
Foreign currency: Foreign currency cheques can be deposited into your account with a deposit fee of £5 per cheque. They are subject to variable clearance times.