Citi Online service status
Citi Online is working normally
Citi Mobile is working normally
CitiPhone is accepting calls
No upcoming planned maintenance
You can reach CitiPhone on:0800 00 55 00

Citi client, please dial:
0800 00 55 00
Citi client calling from abroad, please dial:
+44 20 7500 5500
Citigold client please dial:
0800 00 56 00
Citigold client calling from abroad, please dial:
+44 20 7500 5600

What you can do on CitiPhone

Telephone banking services
Check your balance
Transfer money
Pay bills
Change your t-pin

What you can expect from CitiPhone

Access to CitiPhone Personal Bankers
Available 24 hours a day, 365 days a year

Speak to your Relationship Manager

You can reach your relationship manager easily by phone or email

If you would like to be reminded of the contact details of your dedicated Relationship Manager please call Citigold Servicing team on 0800 00 56 00

Your Relationship Manager can:

Discuss solutions for your investment goals
Help you get started at Citi
Share highlights about market performance
Connect you to the wider team of Citi experts

What you can expect from your Relationship Manager:

Expertise and personal approach

Send us a secure online message

Have a question or request?

Sign-on to Citi Online to send us a secure message from 'My Profile' page

What you can user secure messages for:

Questions about your account

Enquiries about our products and Citi Online functionalities

What you can expect from this service:

Easy to use and accessible 24/7

Our Servicing Team will respond within 48 business hours.
Visit a Citi location in the UK or abroad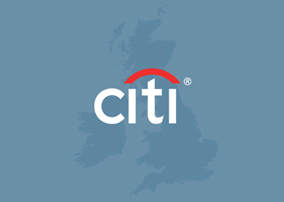 How we can help you
Arrange an investment consultation
Review your portfolio
Discuss your lifestyle needs
Help you start your Citi relationship
Feedback and Complaints
We value your feedback and will use it to introduce improvements that will make your Citi experience even better. If you have a complaint please visit our complaints page or visit the relevant page below:
Send us a letter
Send a letter to our Customer Service or Account Servicing Teams.
Start your Citigold relationship
Citigold is available if you maintain a minimum average monthly balance of £150,000 (or currency equivalent) across all your Citi UK accounts, including investments.
Already with Citi? Contact your relationship manager or send a secure message via Citi Online